MOST DECORATED WWII SOLDIER

AUDIE LEON MURPHY WAS BORN 6-20-24 IN HUNT COUNTY, TEXAS.  HE WAS ONE OF TWELVE CHILDREN BORN TO HIS POOR SHARECROPPER PARENTS.  FOUR OF HIS SIBLINGS DIED IN EARLY CHILDHOOD.

AUDIE CHOSE THE U.S. ARMY BECAUSE HIS SIZE  AND HIS YOUNG AGE WOULDN'T ALLOW HIM TO JOIN THE OTHER BRANCHES OF SERVICE. 

AMONG HIS 33 AWARDS AND DECORATIONS WAS THE MEDAL OF HONOR, THE HIGHEST MILITARY AWARD FOR BRAVERY THAT CAN

BE GIVEN TO ANY INDIVIDUAL IN THE UNITED STATES OF AMERICA. AWARD: "FOR CONSPICUOUS GALLENTRY AND INTREPIDITY AT THE RISK OF HIS OWN LIFE, AND ABOVE AND BEYOND THE CALL OF DUTY."

AUDIE MURPHY ALSO RECEIVED EVERY DECORATION FOR VALOR THAT HIS COUNTRY HAD TO OFFER, SOME OF THEM MORE THAN ONCE,  INCLUDING FIVE DECORATIONS FROM FRANCE AND BELGIUM.

HE WAS CREDITED WITH KILLING MORE THAN 240 OF THE ENEMY WHILE WOUNDING AND CAPTURING MANY OTHERS.  HE BECAME A LEGEND WITHIN THE 3RD INFANTRY DIVISION.

BEGINNING  HIS SERVICE AS AN ARMY PRIVATE, AUDIE QUICKLY ROSE TO THE ENLISTED RANK OF STAFF SERGEANT, AND WAS GIVEN A "BATTLE FIELD"  COMMISSION  AS 2ND LIEUTENANT.  HE WAS WOUNDED THREE TIMES.  HE FOUGHT IN NINE CAMPAIGNS

ACROSS THE EUROPEAN THEATER, AND SURVIVED THE WAR.

DURING AUDIE'S THREE YEARS OF ACTIVE SERVICE AS A COMBAT SOLDIER IN WWII.  HE BECAME ONE OF THE BEST FIGHTING

COMBAT SOLDIERS OF THIS AND ANY OTHER CENTURY.  WHAT

HE ACCOMPLISHED DURING THIS PERIOD IS MOST SIGNIFICANT

AND PROBABLY WILL NEVER BE REPEATED BY ANOTHER SOLDIER,

GIVEN TODAY'S HIGH-TECH TYPE OF WARFARE. 

THE U.S. ARMY HAS ALWAYS DECLARED THAT THERE WILL

NEVER BE ANOTHER AUDIE L. MURPHY.

ACTOR JAMES CAGNEY SAW AUDIE MURPHY ON THE COVER OF LIFE MAGAZINE, CONTACTED HIM AND INVITED HIM TO HIS HOME IN HOLLYWOOD, CALIFORNIA.  AUDIE  WAS RELEASED FROM ACTIVE DUTY IN THE FALL OF 1945, AND WAS FINALLY HOME.  THAT VISIT TO HOLLYWOOD CHANGED  AUDIE'S LIFE.  BY 1950, HE HAD A CONTRACT WITH UNIVERSAL PICTURES.   HE WAS A MOVIE STAR.

HE STARRED IN TWENTY-SIX FILMS DURING THE NEXT FIFTEEN YEARS.  TWENTY-THREE OF THE FILMS WERE WESTERNS.   AUDIE WROTE HIS AUTOBIOGRAPHY "TO HELL AND BACK" WHICH WAS A BEST SELLER.  IN 1955, UNIVERSAL STUDIOS PRODUCED THE FILM "TO HELL AND BACK."  AUDIE MURPHY STARRED AS HIMSELF.  THE FILM HELD THE RECORD AS THE  HIGHEST GROSSING PICTURE UNTIL 1975 WHEN IT WAS SURPASSED BY "JAWS."

AUDIE'S FILM CAREER SPANNED 23 YEARS WITH 44 FILMS COMPLETED IN THAT TIME.  HE WAS ALSO A SUCCESSFUL SONGWRITER.  DOZENS

OF HIS SONGS WERE RECORDED BY DEAN MARTIN, EDDY ARNOLD, CHARLEY PRIDE, PORTER WAGGONER, ROY CLARK AND MANY OTHER SINGERS.  HIS TWO BIGGEST HITS WERE "SHUTTERS AND BOARDS"  AND "WHEN THE WIND BLOWS IN CHICAGO."

WHILE ON A BUSINESS TRIP ON MEMORIAL DAY WEEKEND-1971, HE WAS KILLED AT THE AGE OF 46.   A PRIVATE  PLANE THAT HE WAS A PASSENGER IN,  FLEW INTO A FOG AND RAIN STORM.  THE PLANE CRASHED INTO THE SIDE OF A MOUNTAIN NEAR ROANOKE, VIRGINIA.  FIVE OTHERS INCLUDING THE PILOT WERE KILLED THAT TRAGIC DAY.

ON JUNE 7TH, AUDIE L.  MURPHY WAS BURIED WITH FULL MILITARY HONORS AT ARLINGTON NATIONAL CEMETERY.  HIS GRAVESITE, NEAR THE AMPHITHEATER, IS THE SECOND MOST VISITED GRAVESITE YEAR ROUND.  PRESIDENT KENNEDY'S GRAVE IS THE MOST VISITED.

ON JUNE 9, 1999, GOVERNOR GEORGE W. BUSH OF TEXAS, MADE A PROCLAMATION DECLARING JUNE 20TH, AUDIE MURPHY'S BIRTHDAY, AND TO BE AUDIE MURPHY DAY IN THE STATE OF TEXAS.

IN 1997, THE SCOTTISH RITE ORGANIZATION BESTOWED THE 33RD DEGREE TO AUDIE MURPHY, POSTHUMOUSLY.  THIS IS THE

HIGHEST DEGREE OF THE FREEMASONS.

This page was last updated on: December 30, 2012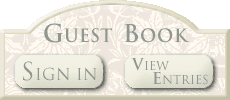 BE SURE TO SEE WWII TO SEE AUDIE MURPHY'S LAST POEM THAT WAS WRITTEN AS A FAREWELL TO SOLDIERS.

  Pamela Murphy, widow of WWII hero and actor, Audie Murphy, died peacefully at her home on April 8, 2010. She was the widow of the most decorated WWII hero and actor, Audie Murphy, and established her own distinctive 35 year career working as a patient liaison at the Sepulveda Veterans Administration hospital, treating every

veteran who visited the facility as if they were a VIP. 

   Any soldier or Marine who came into the hospital got the same   special treatment from her. She would walk the hallways with

her clipboard in hand making sure her boys got to see

the specialist they needed. 

   If they didn't, watch out. Her boys weren't Medal of Honor recipients or movie stars like Audie, but that didn't matter to Pam. They had served their country. That was good enough for her.  She never

called a veteran by his first name. It was always "Mister."

Respect came with the job. 

   "Nobody could cut through VA red tape faster than Mrs. Murphy," said veteran Stephen Sherman, speaking for thousands of veterans

she befriended over the years. "Many times I watched her march

a veteran who had been waiting more than an hour right into the doctor's office.  She was even reprimanded a few times, but it

didn't matter to Mrs. Murphy. "Only her boys mattered.

She was our angel."