MAN'S BEST FRIEND-HIS DOG

WALTER BRENNAN WAS BORN AT SWAMPPOCKETT, MASSECHUSETTS

ON JULY 25, 1894. 

HE WAS A PROFESSIONAL STUNTMAN.   THE  PHOTO ON THE LEFT WAS TAKEN PRIOR TO 1932 WHEN A HORSE KICKED MOST OF HIS TEETH OUT!

WALTER BRENNAN WAS BEST KNOWN FOR BEING AN OLD WESTERN SIDEKICK TO NEARLY EVERY

TOP WESTERN MOVIE STAR.  HE WAS NEVER

A LEADING MAN.  HE WAS A TV CO-STAR ON

"THE REAL MC COYS" IN THE 1960s.

SEE  ANOTHER BRENNAN NARRATIVE: "OLD SHEP" 

IN THE NEXT MUSIC BOOK SECTION,

JULY 25, 1894-SEPTEMBER 21, 1974

"HE BREATHED MORE LIFE INTO MOVIES THAN SOME LEADING ACTORS." 

-THE AMERICAN ACADEMY OF ARTS

This page was last updated on: December 30, 2012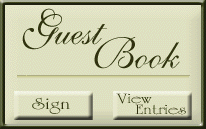 TEETH?!

"YEAH, I BOUGHT'EM.  WHAT OF IT!"

BELOVED AND BELIGERANT WALTER BRENNAN.

JOHN WAYNE GETS A TONGUE LASHING FROM WALTER BRENNAN!  A YOUNG NOAH BERRY STANDS BACK AND SMILES.  ALL THREE ACTORS HAVE NOW PASSED ON TO ANOTHER WORLD.

"MAN'S BEST FRIEND" IS ATTRIBUTED TO SENATOR GEORGE GRAHAM VEST.  IT WAS PART OF HIS SPEECH DURING THE 1870 COURT CASE "BURDEN VS HORNSBY",   IN WARRENSBURG, MISSOURI.

HORNSBY SHOT BURDEN'S HUNTING DOG  WHEN IT WANDERED ONTO HIS PROPERTY.  BURDEN WAS AWARDED $50.00 BY THE COURT FOR THE

DEATH  OF HIS DOG "DRUM."