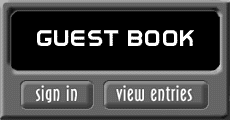 This page was last updated on: December 30, 2012
JUAN YELLOWHORSE WAS BORN MARCH 23, 1930.  HE WAS FROM THE TOWERING HOUSE PEOPLE CLAN AT WILDE

RUINS, ARIZONA.  HE WAS A NAVAJO INDIAN.

HIS PARENTS WERE PIONEERS OF INDIAN TRADING THROUGHOUT THE FOUR CORNERS AREA.

(COLORADO, ARIZONA, UTAH AND NEW MEXICO.

YOUNG JUAN YELLOWHORSE WAS A PROUD NAVAJO INDIAN.   HE SERVED HIS COUNTRY WELL AS A NAVY AIRMAN.  HE

WAS A CHIEF NAVIGATOR FROM 1948 TO 1958.  HE FLEW

69 MISSIONS INTO WEST BERLIN TO SUPPLY

SURVIVORS WHILE WEST BERLIN WAS BEING

DIVIDED AND UNDER COMMUNIST RULE.

JUAN YELLOWHORSE SAW THE BERLN WALL BUILT.  HE FELT IN HIS HEART THAT SOME DAY THAT BARRIER WOULD

COME DOWN.  HE BELIEVED THAT IT WAS

NOT GOOD TO DIVIDE A NATION.

BACK HOME ON THE RESERVATION, YELLOWHORSE WORKED FOR THE NAVAJO POLICE FOR A COUPLE OF YEARS.  

BUT HIS GOAL WAS INDIAN TRADING.

JUAN YELLOWHORSE GAINED THE HONORED TITLE OF "CHIEF YELLOWHORSE."  HE BLAZED A TRAIL ALONG ROUTE 66 AS AN INDIAN TRADER.  HE LOVED AND ENJOYED THE

EVERYDAY PEOPLE THAT HE TOUCHED.

CHIEF YELLOWHORSE BOUGHT THE OLD MILLER TRADING POST AT LUPTON, ARIZONA IN 1960.  IT IS LOCATED AT

THE ARIZONA-NEW MEXICO BORDER.  HE NAMED IT

"CHIEF YELLOWHORSE TRADING POST."

  CHIEF YELLOWHORSE HAD CORRALED BUFFALO FOR THE PUBLIC TO SEE.  THERE WAS NO TAX ON THE RESERVATION, SO CIGARETTES WERE CHEAP WHICH ENTICED TOURISTS

AS WELL AS LOCALS.

ALONG ROUTE 66 AND INTERSTATE 40, THE PROMINENT RED, YELLOW AND WHITE TRADING POST SIGNS MADE THEIR POINT!  "WE NO SCALPUM PALE FACE. 

JUST SCALPUM WALLET!" 

PEOPLE JUST HAD TO SEE THE BIG YELLOW HORSE REARING ON TOP OF THE MAIN BUILDING.  THERE WAS EVEN A WOODEN INDIAN GREETER!  AND OF COURSE,

EVERYBODY HAD TO SEE FORT CHIEF YELLOWHORSE.

CHIEF YELLOWHORSE TRADING POST

  ON OCTOBER 27, 1999 WHILE WORKING IN HIS OFFICE AT THE TRADING POST, CHIEF YELLOWHORSE DIED.  HE HAD

A HEART ATTACK.  SURROUNDING STATES MOURNED

WITH THE NAVAJO NATION. 

CHIEF YELLOWHORSE WAS LAID TO REST AT THE YELLOWHORSE FAMILY BURIAL GROUNDS.  THE

FUNERAL WAS CONDUCTED IN ENGLISH AND NAVAJO. 

YELLOWHORSE TRADING POST REMAINS OPEN YEAR ROUND.  IT IS MANAGED BY THE CHIEF'S FAMILY.

"MAY THE WIND ALWAYS BE AT YOUR BACK."